E-Commerce and Final Mile Service
24/7 Service That Meets Today's
E-Commerce Landscape.
We know that you invest a lot to ensure that your customer's enjoy a great experience working with you. You tailor your product to their needs, have a fine-tuned online shopping suite and have optimized the way you manage this system. But when it comes to delivery, you may feel like you're handing the final step of your brand off to a stranger.
Atripco has adapted and evolved its operation to provide a trusted 24/7 delivery service that not only meets today's delivery demands but can continue the great customer service experience you've set out to perform.
We'll take it from here!
The global e-commerce market is expected to total $6 trillion by the end of 2024. With much thought and planning, Atripco has witnessed this growth first hand and has formulated strategies to assist in the new shopping habits that shape everyone's daily lives. Our professionals are prepared for the future, especially when it comes to home delivery! We currently provide this service throughout Ontario and Alberta.
While simplifying your final-mile experience with faster shipping, increased delivery options, and a sustainable mandate is essential, it's the technology behind this process that's truly helpful. Atripco Delivery's cutting-edge API capabilities help integrate your e-commerce suite into our shipping model seamlessly. Our business system employs picture-capture proof along with a delivery alert system that's sure to satisfy the expectations of customers.
Realtime Delivery Updates
SMS Delivery Notification
Picture Verification
Customized Solutions
Contactless Deliveries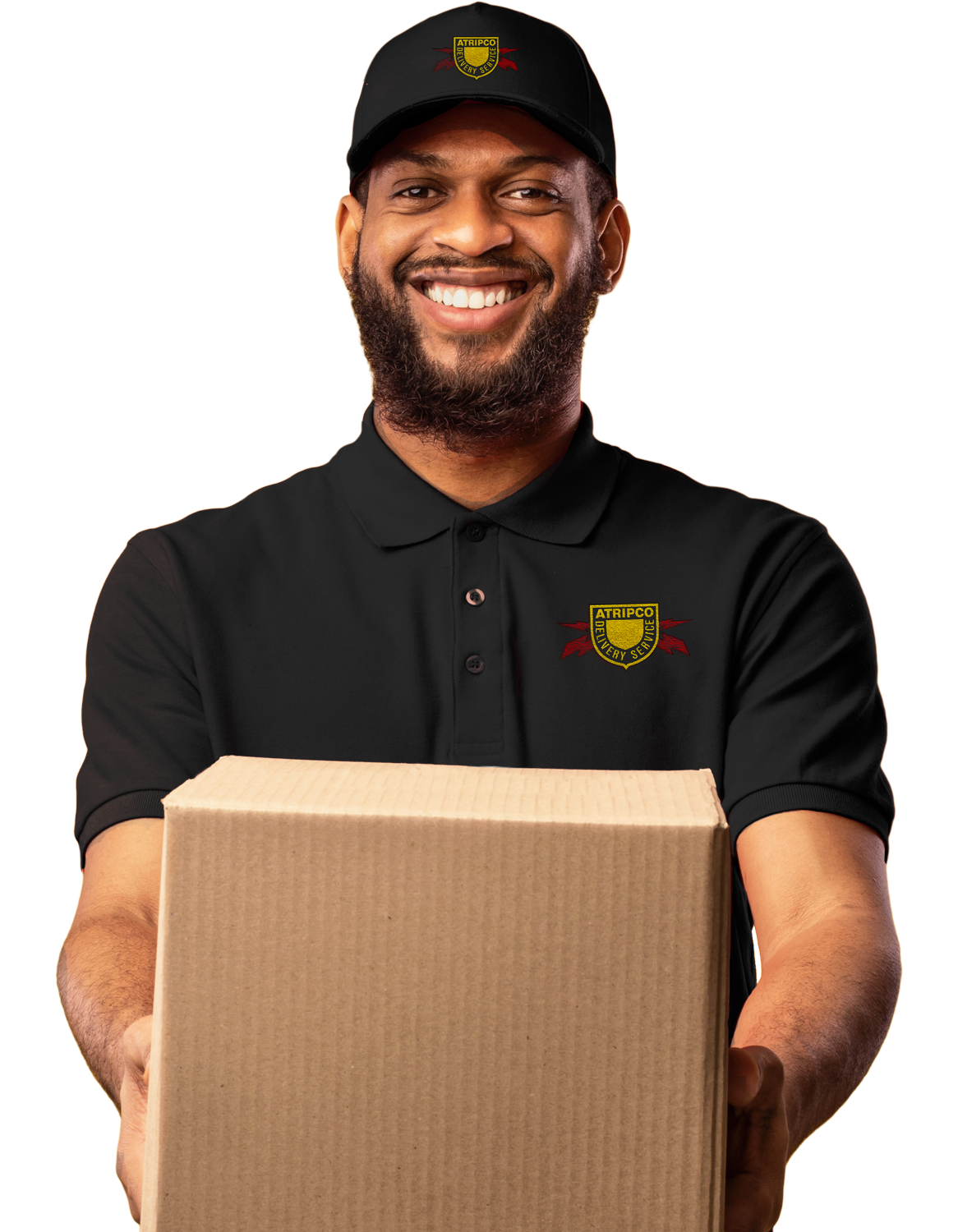 Choose your final mile timeline.
No Package Left Undelivered
Expedite
Ready by 6am!
Picked up and delivered the same day!
Expedite Plus
Ready by 2pm!
Picked up and delivered the same day!
Next Day
Picked up and delivered the next day by 5pm!